Who we are:




An elite full-service agency



Expert real estate advice


Regular, open, honest communication


Effective handling of your sale or purchase


F

riendly, professional and attentive service




We are a full-service real estate brokerage. That means we do everything possible to get a house sold! From a full-time staff that includes technology experts, copywriters and an in-house design and marketing team—we've got you covered. Clayton Nash is rooted in the tradition of personal touch business, but we 're truly modernist at heart. With a commitment to everything forward thinking, fast moving and results oriented, we treat every client and their property, with enthusiasm and care. We steadily hold ourselves to the highest of standards – you can too.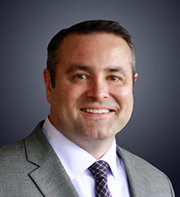 Peter Lupus (Founder - CEO) Peter Lupus is the visionary founder and CEO of Clayton Nash Real Estate. Lupus brings more than 20 years of business experience to Clayton Nash Real Estate. Working with companies such as NASA, Coca-Cola, British Telecom, Infonet, British Petroleum, Yahoo and many others. Lupus also brings experience establishing companies in foreign markets such as Monavie, VitaMist, KareMore International and Pinnacle International. Peter has extensive experience in Real Estate marketing and has held an associate brokers license for the past seven years.

Testimonials
" Chad has sold owner occupied property for us and acquired investment property. Most recently, he helped us find investment property in Gilbert, AZ. We looked at numerous properties but a particular one we preferred was in the process of a short sale. Because of Chad's persistence and due to diligence, we were able act on a small window of opportunity when the prospective buyer withdrew their offer. In the end, we got the property we wanted and are very happy with our investment. Chad is very personable yet professional, respectful and very competent. I trust that Chad always has our best interests at heart in our dealings. "
- Jason E.
" We bought our home through Chad by using emails, phone calls, and flying into AZ to view properties he had set up for viewing. He always did what he said he would do and even picked us up at the airport for the final viewing of the property we ultimately bought. It was a very good experience and Chad listened to what we were looking for. He made it an easy process and we didn't have to be present at the closing; all went very smoothly. We would use Chad again should we purchase another piece of property. "
- Mike S.
" Great with computer search applications! Very helpful and creative in getting me a home in this tough market! "
- Mary F.
" Chad is a great agent. He is very thoughtful and hard working. Even on short notice he has been able to show us properties. Thank you for your help Chad. "
- Robert E.
" He is a very good realtor. He's helped us sell and buy a house successfully. It is always a pleasure to work with him. When ever we need to buy or sell a house we will for sure call Chad Hagenson. "
- Cecilia B.
" Chad is an awesome Realtor that really cares about his clients. He works very hard and is very detail oriented. He goes way out of his way to make buying or selling a house as painless and easy as possible. He has a huge list of contacts from contractors to lenders to property managers. There is no better person to help you buy, sell or short sale your house! I recommend Chad to everyone! If you want quality service - he's the Realtor you want to call! "
- Casey S.
" I was living in CA when I decided to buy a home in AZ. He picked me up at the airport at 7:15 in the morning with a list of homes that I wanted to look at, courtesy of his website. After looking all day, he dropped me off at my hotel that night and picked me up the next morning to look at some more homes. After we were done, we stopped for lunch, went over the homes, settled on 1st choice, 2nd choice & 3rd choice. He then brought me back to the airport and he, quite impressively, took care of the rest. I am very happy with my home of 3 years in Arizona. Kudos to Chad for an excellent job "
- Eugene L.
" We have used Chad on three separate occasions to sell our primary residence and to buy/sell an investment property. He is always professional yet personable, understands the market conditions and understands our needs and wants. Most of all, Chad is trustworthy. I know he is always going to have our best interests in mind. Peace of mind! "
- Frank F
" Chad was a great help to me and my husbands purchase. Not only was he attentive and knowledgeable, he was a great negotiator! I would recommend Chad to anyone looking to purchase their next piece of real estate! "
- Liz I.
" I highly recommend Chad having worked with him on my purchase in 2012. Chad is very responsive to messages and is always willing to go above and beyond. "
- Cristabell S.
" We were house hunting in the Phoenix area and he was completely engaged in the process. Kept us informed about available listings and responded very quickly to each inquiry. "
- Tom R.
Previous
Next